Violence cannot stop those who rest in the shadow of the Almighty.
Dear Friends,
For three weeks in April and May there was fighting in the capital city of Haiti, Port au Prince Many of you have come with me to Haiti and we have stayed with friends in the area called Tabarre, before traveling north to Dessaline. Tabarre has been the center where two rival gangs confronted one another with constant gunfire until heavy rains caused the fighting to stop. This happened several times. Thousands fled their homes for safety. According to the UN human rights figures, 92 people unassociated with gangs were killed, 96 people working with or gang members themselves were killed, 12 reported missing and 49 kidnapped for ransom, although these figures could be much higher.
Horrible brutality including burning and dismemberment of bodies, beheadings, killing of children, rape and gang rape of those as young as 10 years old. My heart sickens for the country I love. In Port au Prince schools, businesses, and medical centers have closed and basic food and water is difficult to find.
Yea, though I walk through the valley of the shadow of death, I will fear no evil: for thou art with me; thy rod and thy staff they comfort me. Thou preparest a table before me in the presence of mine enemies: thou anointest my head with oil; my cup runneth over. -Psalm 23:4-5
Despite so much violence and fears abounding, a defiant hope in the Good Shepherd allows our friends to carry on and even bravely cheer each other on.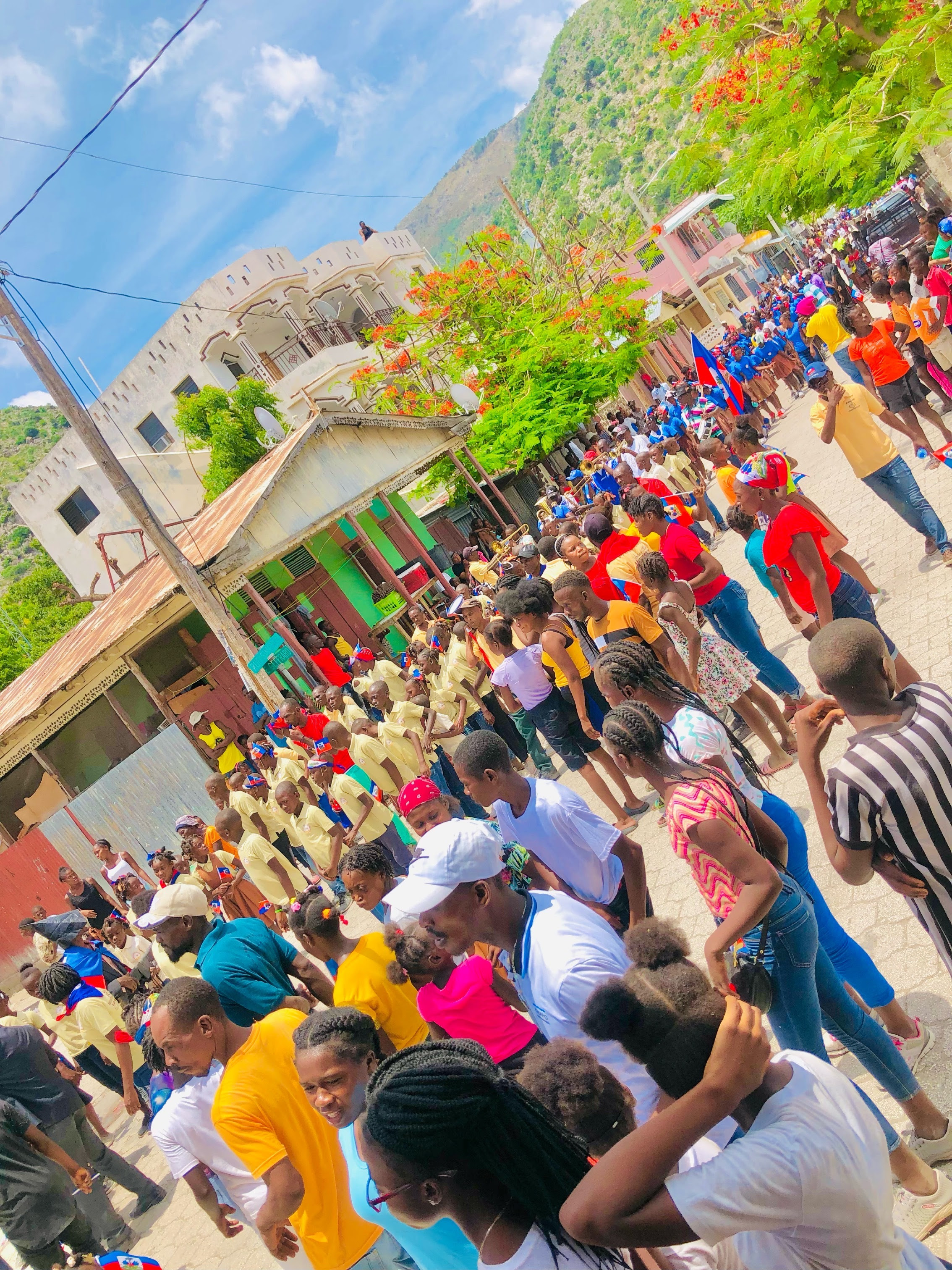 I am so grateful that our rural schools have been able to continue and that our students and teachers desire to come. The school year is coming to an end next month and students will be testing to see if they pass to the next grade. In the face of so much local fear and pain, Pastor Louinet told me that he wanted to put on a brave celebration for five of his schools and asked our financial partnership to help put it on. The entire town turned out to watch hired marching musicians and students singing up and down the streets of Dessalines, returning to our main school in Nan wo for an end of the year meal together. Truly this is a time to be celebrated!
"He who is kind to the poor lends to the Lord, and he will reward him for what he has done." Proverbs 19:17
Only because of your compassionate, generous hearts is Hope in Haiti able to continue helping our friends in Haiti. Thank you always for remembering those in need.
Kè Bondye beni w. God bless you.
Dixie & Team
Grateful,
-Dixie and the team
Can you feel the passion, hope, and strength these kids have?